Visit SVTA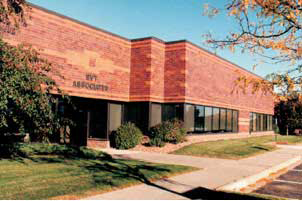 SVT Associates is located in Eden Prairie, MN and is approximately 13 miles west from the Minneapolis—St. Paul International Airport. Directions from the airport:
Start going towards the AIRPORT EXIT.
Take the I-494 WEST/MN-5 WEST exit ramp towards Bloomington.
Merge onto I-494 W/MN-5 W.
Take the MN-5 W exit- exit number 11C.
Merge onto MN-5 W.
Take the PRAIRIE CENTER DR exit.
Turn LEFT onto PRAIRIE CENTER DR.
Turn LEFT onto VALLEY VIEW RD.
Turn LEFT onto EXECUTIVE DR.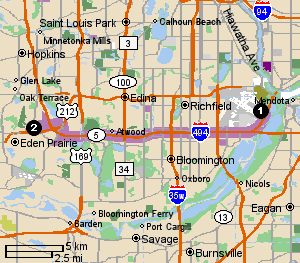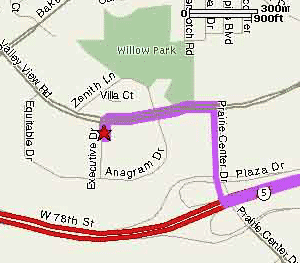 See map/directions from MapQuest.