RHEED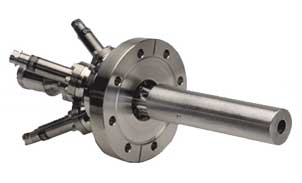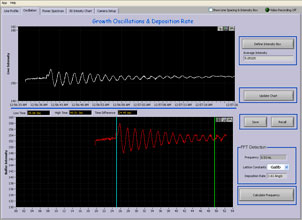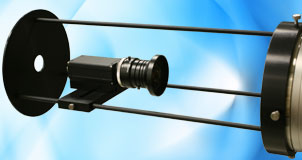 In a molecular beam epitaxy system, one necessary component is the Reflection High Energy Electron Diffraction (RHEED) System. The SVT Associates' RHEED is a fully UHV compatible instrument for diffraction studies and growth monitoring in a variety of MBE and UHV applications. The RHEED Electron Gun mounts on a 4.5" CF flange and provides an electron beam of small spot size and energies up to 10 keV. Robust filaments and magnetically shielded electron optics ensure reliable and uncomplicated operation. The RHEED Electron Gun Power Supply produces all necessary beam and focus voltages, emission current, filament current as well as X and Y deflection voltages in a compact enclosure. RHEED Screens are available for 6" CFF and 8" CFF viewports.
The RHEED Image Analysis Package combines a highly sensitive CCD camera based image acquisition system with a powerful image analysis software package. It provides the necessary tools to gain insight into thin film growth processes and to optimize material quality. The image analysis package provides view-graphs for lattice spacing, strain evolution, growth rate and thickness, as well as reconstruction evaluation. All image data can be stored as movie and clipart files for documentation and further analysis.
RHEED Equipment Applications:
Semiconductor Growth (III-V, II-VI, ...)
Superconductors (YBCO, BSCCO, TBCCO, ...)
Technical Documentation:
Contact SVTA for more information on your MBE Components needs.