SMART™ Thin Film Deposition Systems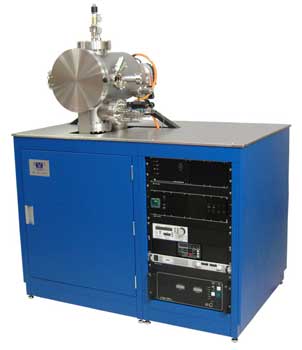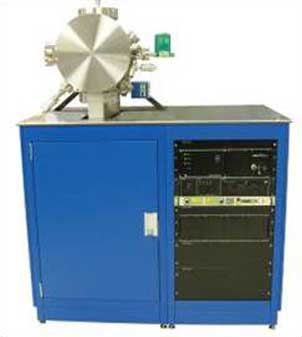 Physical Vapor Deposition (PVD)
The Scientific Materials and Applied Research Tool (SMART) platform is a versatile deposition system that is engineered for today's thin films deposition research applications. The table top chamber can incorporate multiple deposition techniques including thermal evaporation sources, electron beam evaporation, sputter deposition, and pulsed laser deposition. The Ultra High Vacuum Deposition (UHV) configuration delivers a high purity environment for sensitive materials. The integrated control panel minimizes the laboratory footprint and provides convenient process control. Optional process monitoring techniques such as RHEED, quartz crystal monitor, and residual gas analyzer provide the researcher with real-time process information. The SMART Deposition System can be configured for a wide range of applications:
Thin Film Deposition by evaporation or Sputter deposition
Ohmic Contact Deposition and Annealing
Ion Beam Etching
Sample Manipulators
The SMART Sample Manipulators are engineered for up to 3 inch diameter samples and are UHV compatible. The SVT Associates proprietary filament design allows for sample heating up to 800 °C in a variety of background pressure and gasses. Uniform deposition is ensured with sample rotation speeds up to 30rpm. Sample biasing is available upon request.
Uniform Sample Heating Up To 800 °C
UHV Compatible
High Performance Ammonia and Oxygen compatible Models Available
Deposition Source Technology
SVT Associates draws on more than 15 years of process knowledge to provide a full line of deposition sources and techniques. The wide selection of sources ensure that SVT Associates has the combination to optimize your application.
High Stability Effusion Cells (thermal evaporation source) for Ultra Controllable Deposition
Multi-Pocket Electron Beam Evaporator for High Purity Low Vapor Pressure Materials
Magnetron Sputtering Sources offer High Material Incorporation
Three Material Boat Evaporator Delivers Rapid Deposition of Material
RF-Plasma Source allows development of Oxide and Nitride Materials
Ion Sources for Etching and IBAD Processes
In-Situ Process Monitoring
Control your deposition process with SVT Associates In-Situ Process Monitoring technology. The complete line of In-Situ Monitoring Tools provides real-time information and data logging to help you develop a highly reproducible process.
10 keV RHEED Source Provides Growth Rate and Material Quality Monitoring
The RHEED Image Analysis Package Delivers Automated Information of Growth Process
Integrated QCM for Growth Rate Monitoring
RGA for Gas Analysis / Vacuum Diagnostics
Technical Documentation:
Contact SVTA for more information.