Photovoltaic Thin Film Deposition Sources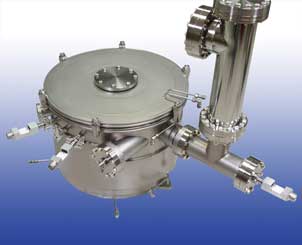 CAPTURING THE SUN THROUGH THIN FILM TECHNOLOGY
Thin Film Solar Technology
Solar power generation is a continually growing market and is always seeking lower cost per watt. The emergence of thin film photovoltaic materials such as Copper Indium Gallium di-Selenide (CIGS), Cadmium Telluride, and other revolutionary materials has expanded the horizon of Solar Cells. This provides new cells that are lighter, flexible, optimized for various ambient light conditions, and reduced cost of production without sacrificing performance.
SVT Associates developed uniquely advanced material sources (thermal evaporation sources and Valved Cracker sources) and in-situ process monitoring tools to increase manufacturing throughput, improve uniformity, and reduce cost of operation for solar cell production.
SVT Associates Thin Film Photovoltics Technology Includes:
Contact SVTA for more information.